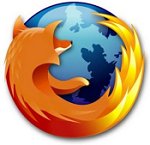 OK, I'm not a morning person.  The first call I received this morning, just as I was starting to sip coffee, was from one of our customers saying his site, catelectric.biz was blocked by Google.   I checked it out in Firefox, and I saw this:
Reported Attack Site!
This web site at www.catelectric.biz has been reported as an attack site and has been blocked based on your security preferences.
Here is my saved copy of this page.
In IE and Opera, the site gave a 403 error – Forbidden.
Here I will share my experience trying to track down this problem.
[Read more…]